For organizations, whether big or small, backup and management of data is always a top priority task. While efficient data management can significantly support company's growth, losing the same can invite big losses and repercussions. SEP's Hybrid Backup solution SEP sesam is the tool that works wonders in such situations protecting any and all company data while supporting virtualization platforms, operating systems, databases, and applications, up to SAP S/4 HANA. The tool provides better business continuity by managing all information right from sales to customer relationships, and from finance to business operations.
Be it any disaster scenario, like hardware failures, human errors, Data corruption, or software errors, SEP sesam offers unified data protection with comprehensive business continuity management, focussing on the tolerated Recovery Point Objective (RPO) and Recovery Time Objective (RTO). SAP certified Hybrid Backup and Bare Metal Recovery Solution for SAP HANA offers complete backup and recovery solutions in the safest and quickest possible manner.
Some of the major features of SEP sesam solution for SAP HANA are –
Easy backups and restores out of SAP HANA Studio
Multi-Platform (Intel & IBM Power) and Multi-Hypervisor Support
Point-in-Time Recovery
Rollback to a desired log-position
Automated media management
Effective Si3 Replication for distributed environments
German quality and product standards
24×7 vendor support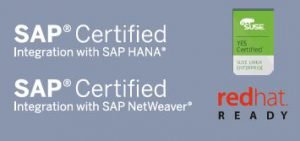 The SEP sesam system provides all information round the clock and keeps it available at all times. It is currently the only backup solution system that has certifications from SAP NetWeaver as well as SAP HANA installations. The system is an economic and cost-effective solution for medium sized as well as large enterprises.
Hence, in case you are looking forward to reliable data backup and recovery solutions, feel free to connect with us. We, at 360 Skills, are SEP sesam partners in India and offer highly reliable and completely secure SEP's solutions for SAP HANA.
Looking for more info, click here