If you are looking ahead to upscale your business using the intelligent applications of Microsoft Dynamics 365, we, at 360 Skills, can help you out with the smartest and most efficient services and solutions for the same. We are among the leading Microsoft Dynamics 365 consultants and Dynamics 365 training providers in the country, offering round the clock services for Microsoft Dynamics 365 configuration, implementation, customization, integration, and much more. Our Dynamics 365 services will help you draw maximum benefits from Microsoft Dynamics 365 software by integrating it with your Line of Business Applications, thereby facilitating smooth functioning of your business.
Dynamics CRM + Dynamics AX = Dynamics 365
It is time to change, time to transform your business.
Dynamics 365 is your key to digital transformation integrating intelligent applications which bring together the CRM software along with ERP systems that work together effortlessly to help you achieve great heights in your business. This means that your entire business world rests at the click of one application which provides services as per your requirements.
Dynamics 365 Apps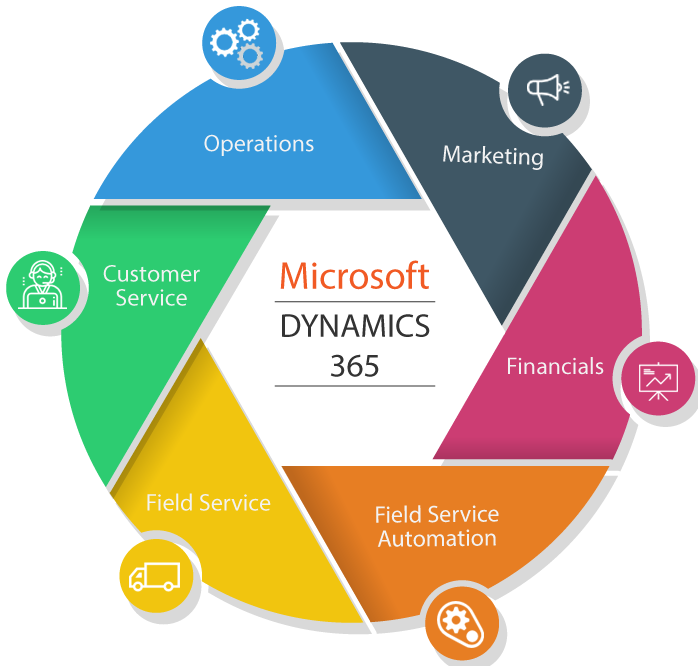 Services Offered

360 Skills Services –

Implementation – We help you to quickly configure and make the system ready for first use.
Migration – We specializes in migration of your current CRM/ERP data to Dynamics 365.
Customization – 360 Skills is expert in in customizing the dynamics 365 system based on client's requirement.
Integration – Integrating dynamics 365 with other applications in the stream of business helps you accumulate data, maintain data integrity and performance enhancement.
Extending – 360 Skills helps extending the business logic thru coding and define the the business process/logic required by the client as per requirement.
Support – We offer multiple ways to guidance and assistance through internet or phone or email till the time team gets comfortable with the system.
Training – 360 Skills specializes in Microsoft Dynamics 365 training services and helps its customers quickly grasp the technology.

Why 360Skills?

Why choose us?

CRM acquaintance – Reinforced with many years of experience of supporting and implementing Microsoft dynamics, we have deep knowledge of CRM
We are well acquainted with the Cloud – 360 Skills is one of the earliest one to adopt cloud.
Proven Implementation Methodology – We have a range of implementation methods to fulfil requirements of various difficulties and budgets
Living our Values – We strive to live up to 360 Skills culture and core values: Placing the Customer's First, Being the worthiest and helping to Grow Business Together.