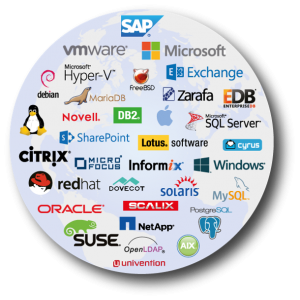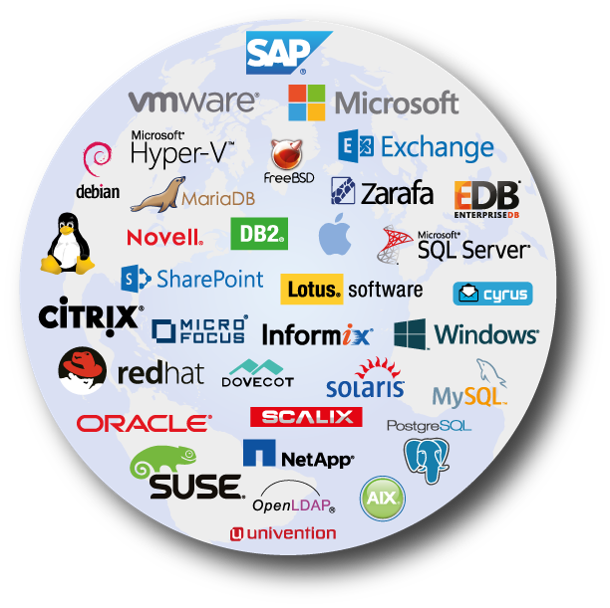 Data is the spine of an Enterprise and this is why apt storage, management, and security of all the valuable data should be of prime importance for any organization. We, at 360 Skills, provide an intelligently designed, comprehensive, highly scalable data backup and disaster recovery solution, 'SEP sesam' that can take away all your data management vows. Based on a patented Multi-Streaming Technology, this Enterprise Backup solution, SEP sesam, supports blazing fast transfer rates of 2.5 TB per hour per server/media agent and has minimum maintenance requirements.
The solution supports full email notifications and offers the flexibility to backup data to virtually to anywhere i.e. onsite/offsite, physical location, private facility, remote location, or a cloud. SEP sesam works primarily on moving data in a highly secured manner from a primary storage device to a secondary storage device. Data that is backed up can vary from Files, Operating System, Applications, Emails, and entire databases. Owing to its robustness and patented technologies, SEP sesam stands as the most cost-effective, reliable, and quick solution for backups.
SEP Sesam

SEP sesam – A Highly Efficient Enterprise Backup Solution:

Multiple File & Operating System Support – SEP sesam delivers most secured and unrivalled backup solutions for various operating systems and file formats including Windows, Linux ,Unix, Apple, Novell, and Univention, among others. It seamlessly works for heterogenous environments and allows unlimited amount of streaming.
Applications & Email – A lot of vital data is over emails and applications nowadays. Backing up this data is important for businesses. SEP sesam offers backup solutions for applications and emails and supports multiple applications and groupware like Microsoft SharePoint, Atlassian JIRA, IBM Lotus Domino, IMAP, Microsoft Exchange Server, and many more.
Databases – SEP sesam efficiently backs up the database directly to any storage media, with the console offering a one-click view of all databases. The backed up databases are fully recoverable and no file system overwrite happens.
Virtual Machine Backup & Recovery – SEP sesam offers multiple backup options for virtual platforms like XEN, Hyper-V, RHEV, and KVM. It is capable of restoring data to other hosts and smartly keeps all the content encrypted.
Disaster Recovery – Many times, it so happens that hard drives or systems fail leading to loss of much vital data. SEP sesam offers Bare Metal Recovery solutions with a single point control that extends complete protection of data with speedy system recovery and hence keeps you worry free from any data losses that may occur at any point of time.
Si3 Deduplication – Si3 Deduplication feature of SEP sesam functions as a unique mechanism where it moves data of variable block sizes simultaneously in a well-organized manner, thereby preventing any duplicated data from entering the catalog.

Why 360Skills?

How 360 Skills can help?

Experts on Board: We, at 360 Skills, have partnered with SEP, to bring to you a revolutionary solution for all your data backup requirements. As such, we hold a team of trained and qualified experts who can help you out with thorough support and guidance.
Robust Backup Solution: SEP sesam is one of the most robust backup solutions available in the market today with unparalleled data transfer speed and ease of backing up.
Fast and Complete Recovery: You need not fear system failures anymore as this powerful enterprise backup solution offers comprehensive system recovery in the fastest possible time with just a single point administration.
24×7 Assistance: Our experts are available day and night to cater to all your backup requirements as and when they arise.
SEP sesam – Partial Supported Client List:
.
---
Request more Information