We, at 360 Skills, offer an extensive, 100% practical-based Microsoft SharePoint Training Program that has been developed to impart the learners with a detailed understanding of Microsoft SharePoint Development, Administration and Collaboration aspects. Besides conducting Microsoft SharePoint Training Workshop in Singapore, Dubai, Sydney and other locations across the world, we also assist our clients with services like MS SharePoint implementation, integration, extending, assessment, and more. Additionally, we also help participants to earn the valuable Microsoft SharePoint certification which further serves to validate their expertise on the software.
Microsoft SharePoint is an Enterprise Content Management and Team Collaboration tool which integrates with Active Directory and Exchange to provide seam less out of the box team collaboration features, capabilities, services and tools.
Courses
Certification
SharePoint Features
Microsoft Official Curriculum Courses –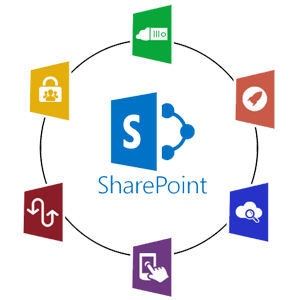 Microsoft SharePoint Provides following Features / capabilities –
Enterprise Content and Document Management
Intranet and Social Network Portals
Enterprise Search
Business Process Management
Team Collaboration
Custom Web Applications
Business Intelligence
Frequently Asked Questions –
.